And so it begins.
Does anyone remember the series of stories I published last year on the subscription site archiebutterfly.com about the Sally Snow affair?
For those who don't, or who didn't read it, I wrote that the reasons for the sacking of Sally Snow from her role as the senior odds-setter for the TAB were far, far more deeper and more serious than most people realised, and that when the lid was lifted off the scandal the repercussions would resonate wide and far across racing in NSW, and – to a slightly lesser extent – Victoria, and perhaps even Queensland.
In the series of articles I suggested that some very well-known names in racing – some of the biggest – would be embroiled in the scandal, and that they would include Group 1 winning jockeys, nationally known trainers, and at least one infamous bookmaker whose name was known across the land.
None of this was supposition. I don't make up fairy tales, I don't have the imagination, and in racing you don't need to, for the truths in the game we love are always much, much stranger than fiction.
Coronavirus delayed the long running, and even more long ranging, cross border investigation into matters related to Sally Snow's dismissal by Tabcorp after the NSW Stewards warned her off racecourses for refusing to produce and hand over her private mobile phones (yes, phones).
There were very good personal reasons for Sally Snow's decision not to hand over the devices, even though she knew full well that it would mean the end of her career as a corporate bookmaking behemoth's front woman. These reason's weren't related to her individual privacy, but rather to an intense desire not to holiday in Long Bay.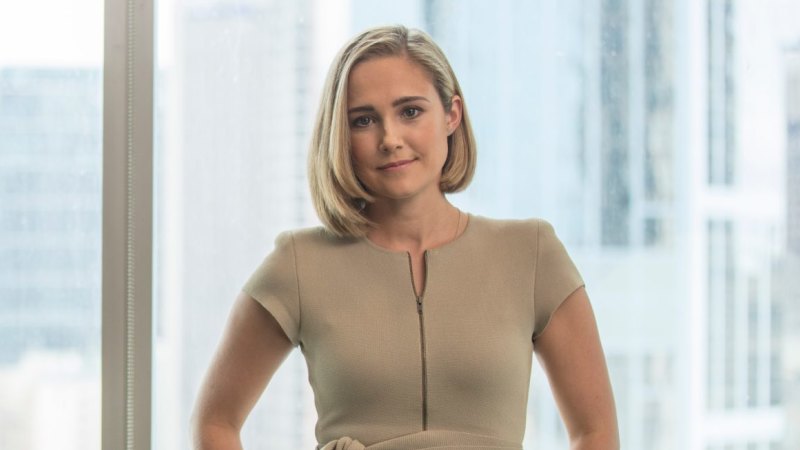 Sadly for Sally (above) though, the investigators already had them. Not the physical phones, but the mirrors, and all the contacts contained on them, and all the texts, calls and mistakenly believed to be encrypted messages made to and from them. The joint police task force had been all over her and her friends for more than 12 months, even though neither she nor they knew it. The cops only asked the Stewards to use their powers to request the phones to make a good thing of it, and to test her hand.
They got the result they expected, and all it was cost Snow her job and her reputation, and confirm to the investigators that their conclusions were 100 percent correct and firming.
A month or two later Sally Snow's husband Nathan was stopped at customs and detained by border control officers when returning an overseas trip. Nathan Snow's phones and devices were seized, including those that it is believed were registered in another person's name.
Around the same time the NSW Stewards demanded that prominent and oft controversial racing identity Steve Fletcher hand his private telephones over to them.
Fletcher complied with the direction, but almost immediately – for reasons that will become abundantly clear over the coming months – lodged an application to the Supreme Court of NSW seeking to restrain the Stewards from accessing or using any information on the phones other than that related directly to the Sally Snow inquiry.
His court application also sought a direction that Stewards provide him with the specific details of the inquiry, and the details of which aspects of it they wished to access limited information from his phone for.
The NSW Stewards didn't fall for that trick.
They fought the case.
In April last year Fletcher won.
The Supreme Court ordered that only specific information contained on Fletcher's phone could be accessed by the racing officials, and then only in circumstances whereby Fletcher was advised why.
The Stewards immediately lodged an appeal of the decision with the NSW Supreme Court of Appeal.
In February of this year the Court of Appeal handed down its decision.
This time the Stewards won.
By unanimous decision of the three appeal judges, the Racing NSW Stewards were now permitted to access all of the information on Fletcher's phones, without telling him why.
The die was cast, and the wave of summonses to appear before the Stewards on rule breach charges, and the consequent and/or concurrent flood of police arrests were about to commence.
Then the coronavirus hit, and everything went into abeyance.
But none of it went away.
Last week the COVID-19 restrictions were lifted.
Today jockey Adam Hyeronimus has been charged with multiple betting offences.
Look closely at the rule breach charges that the rider has been hit with.
Hyeronimus has not charged with placing bets himself, but rather with having beneficial interests in bets placed on his behalf.
You can take one guess as to who placed the bets on the jockeys beneficial behalf, and why.
This is Steve Fletcher (below).
His picture is only published in this story because he's handsome.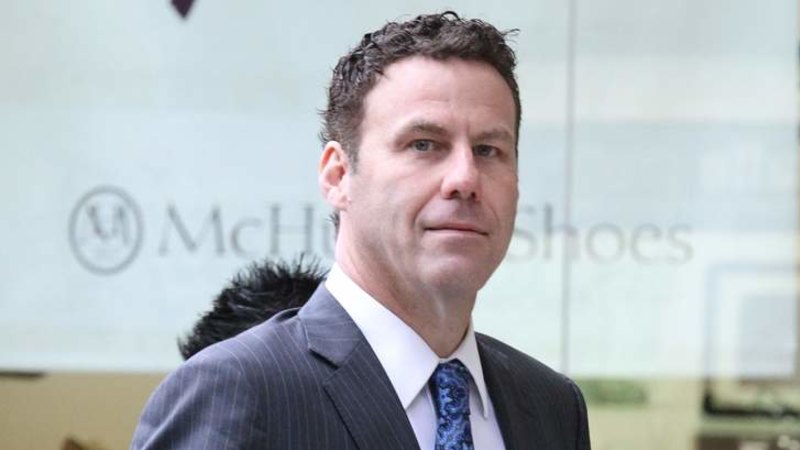 The person who (allegedly) placed the bets is not the principal of the large scale race-fixing and price manipulation operation that is soon to become a front page headline across the country, and unleash a storm that will reverberate across the racing land.
Here is a tip, and it's a very strong one indeed.
To find a clue as to who the soon to be named alleged principal of what the Stewards will allege to be a highly crook, race hook cartel may be, one would be well advised to take a close look at the trainer or training partnership that Adam Hyeronimus has been most closely associated with throughout his career.
And then ask yourself who that trainer, or member of the training partnership, may share a bed with.
It's not the trainer that I am suggesting will be alleged to be involved.
He, is not a she.
Here is another tip.
See the extract from the February 2020 Supreme Court of Appeal judgement that is published above?
To save you looking, I will print it again.
There is a highly skilled sand very experienced young racing Steward whose rapid rise to the top of his profession hit a huge speed bump when the ABC aired the infamous Four Corners report into live baiting in the greyhound industry.
That Steward's employment was terminated by Racing Queensland in the wake of the scandal, even though it had nothing to do with him at all, and he knew nothing about the cruelty.
Sometime later, after returning from an ostensibly unsuccessful stint in a overseas racing jurisdiction, that Steward returned to Australia, and the widespread impression was that he was finished in the world of racing integrity, and unemployable in the industry.
Ever heard the adage about judging books by their covers? Or watched a boxing match and seen a fighter fall for a sucker punch?
The believed to be unemployable Steward got a job.
As a runner placing TAB bets for Steve Fletcher.
He wasn't much good at it, but he never intended to be.
Enron alert to Steve Fletcher – there is always a smarter man in every room.
He's usually the one pretending to be dumb.
After leaving Fletcher's employment, the unemployable racing Steward returned to the racing industry as a Steward.
Not just any Steward either.
Wade Birch became the Deputy Chief Steward of NSW Racing.
For those who have been asking how and why, your mystery is now solved.
And if you believed me when I was publicly asking how and why, then you are as silly as Steve Fletcher.
Sorry for misleading you, but once I worked out what was going on, long before anyone else who wasn't part of the covert operations did, I made a professional and ethical decision to run dead and play dumb, even though it meant writing things that I knew not to be true.
It worked too.
The man who will be named as the alleged principal contacted me out of the blue. I'd never spoken to or met him before.
He invited me to lunch, but I politely declined, telling him that I was in Northern NSW at the time on an assignment seeking to locate and interview people who had gone to the school with the demon who committed the Christchurch massacres, which was true.
The man then arranged for me to brunch with his representative in Byron Bay, a former young tyro bookie at the Gold Coast, who I knew – without the man knowing I knew – now worked as a TAB runner for Steve Fletcher.
I met the former bookie, and played dumb to him, and crazy too. In fact I dropped a pill and smoked two joints on the way to meet the bookie, just to make a good thing of it. It didn't effect me – I was a street kid after I got raped; I learned early how to handle my drugs – but it fooled him, so much so that, deciding that I knew nothing and was merely a hit and miss merchant, he even tried to leave me with the bill.
Good luck on that one.
He had none, but now I knew for sure that what I'd worked out was 100% right.
I'm a straight, clean racing man.
I always have been, and I always will be.
I don't talk to police, ever, so they're safe in that respect, but I know the story and I'm not afraid to write it, and within the confines of the law I will.
Here is one last tip for now.
There is a leading NSW jockey who bears a striking resemblance to Adam Hyeronimus (above).
Or did until last week, when that rider died his hair peroxide blonde.
Many in the media are viewing the hair colour change as a fashion mistake, and making the jockey's altered appearance a matter of merriment and mirth.
To those innocents I say this.
It is now what you don't know that defines you skill as an investigative journalist, it is what you do. And sometimes witnesses find it difficult to identify a person when their appearance has drastically changed.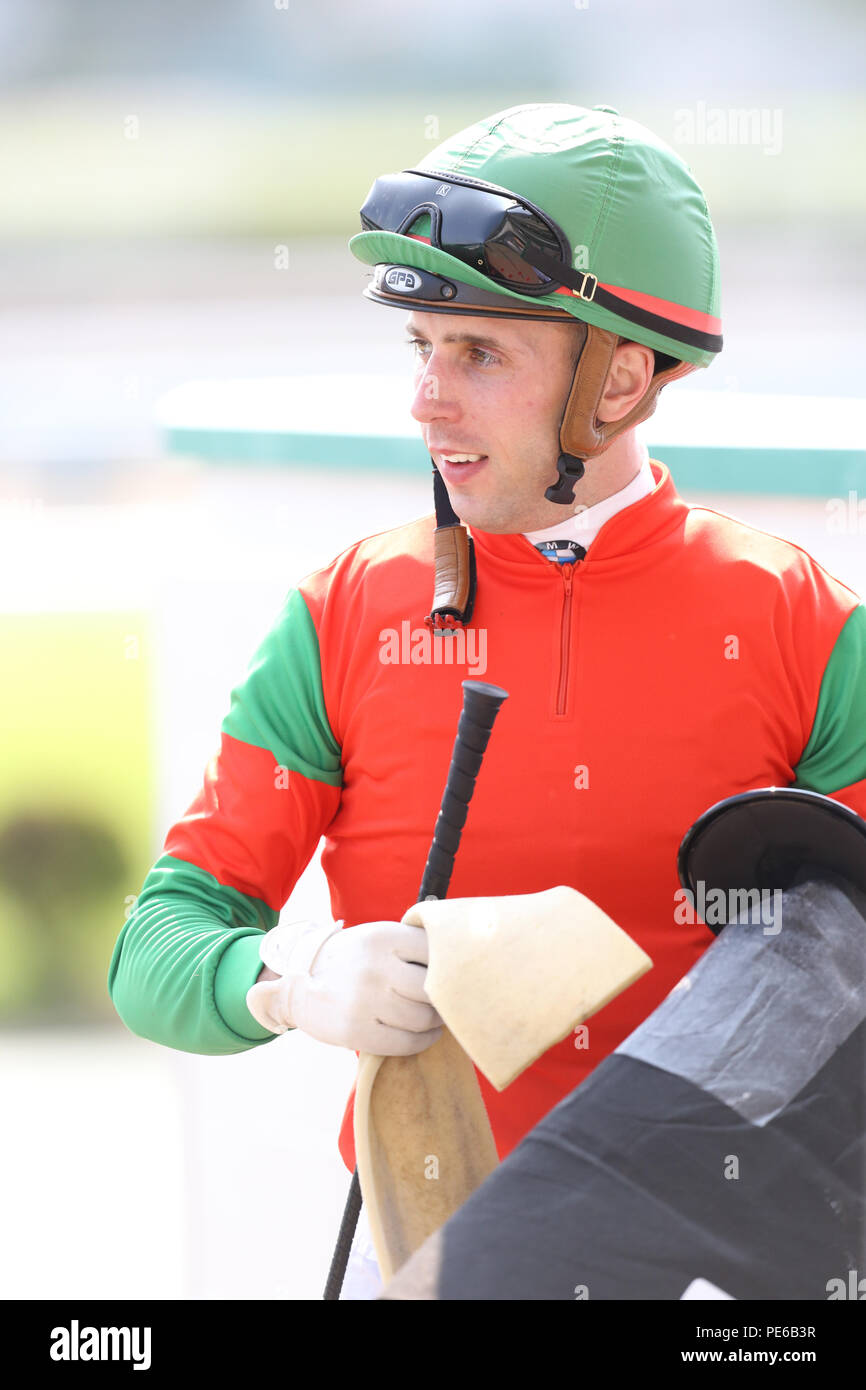 The war is about to begin, and there will be many casualties along the way.
The snow will be stained red with racing blood.
Put on your helmets, buckle in, and watch this space.
And remember, you heard it all here first.
You always do.
Editor's note – The licenced racing industry participant charged alongside Adam Hyeronimus is a young man named Blake Paine. He works for the same stable as the one I have identified in this story. So does his father Neil Paine, the man in the funny suit who breached the COVID-19 restrictions by racing across the Randwick mounting yard to hug Adrian Bott after Farnan won this year's Slipper. Neil Paine – who is not alleged to have any knowledge of matters related to this story or the charges laid against his son – got off with a slap on the wrist with a wet bus ticket for his serious contravention of the NSW Government health directives and the Racing NSW coronavirus protocols. The Stewards had far bigger fish to fry.