The Whiskey Au Go Go manslaughters – people slaughters, not murders, for the homicide wasn't intentional – ended with 15 people dying.
It wasn't meant to be like that.
The building was just supposed to burn down.
But a few fuck-ups fucked up, and the flames flew up, and the doors were locked, and there wasn't much time to think, and a whole lot of people died.
More died later.
A whole lot more.
If this got out the government would fall, and a whole lot of cops would go to jail.
Brisbane was a small town then.
I played footy with a bunch of the bent cops sons.
Their Mums used to pass each other the dirty cash while their dads sunk stubbies in the fenced off beer gardens of the Valleys Juniors bar at Emerson Park, and swapped stories about the evil crooked crims they'd bashed and verballed and sent to jail that week.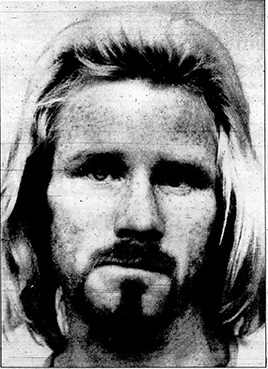 I went to school with a girl called Tracey Scully, whose uncle was a red headed, pale skinned tough with bleach blonde hair called Tom Hamilton, who they are going to say drove the car filled with three other blokes who set off the bombs that caused all the carnage.
Tom might have driven the car too, even though those who knew him then and are still alive still swear to me that's not true.
Mmm. I grew up on race tracks, and learned early that there is no such thing as a certainty in this life, that everything has a price.
They all loved Tom.
All of them except Billy Stokes, who went to jail for killing him, even though its odds on – but not certain – that he didn't.
Whoever it was who stole Hamilton away in the middle of the night and made him disappear, it was the cops who were the killers.
Stokes just took the fall.
Billy hated Hamilton all the same.
It's just that he didn't kill him, or did, or didn't.
It was almost 50 years ago, memories bend and fade.
While in jail Billy Stokes wrote a book about Bernborough.
There are a lot of racing folk tied up in the Whiskey story.
All men are equal above and below the turf.
Some men just back all the winners, and other men get shot and fall in a hole.
From time to time their women do too.
Loose lips sink ships.
And crime?
It sometimes pays.
Brisbane was a great place to grow up in the 70's if you were brainless.
I haven't seen a great deal of change, it's why I ran from my home city as fast as I could, every time I could, and am running still.
There is something that they are not telling you about the Whiskey Au Go Go.
Perhaps its out of respect for the victims.
Maybe its to protect the reputations of the survivors.
Or perhaps they just don't know.
The Whiskey Au Go Go wasn't a nightclub like you and I think of a nightclub. There were no disco balls and strobe lights and John Travolta.
It was a strip club.
A strip club and a brothel.
One where you could buy drugs as easy as you could a beer.
Why do you think the off-duty coppers and the soldiers and the girls were there?
Free entry.
Grog until 3.00am.
Girls Girls Girls.
It's right there written on the sign.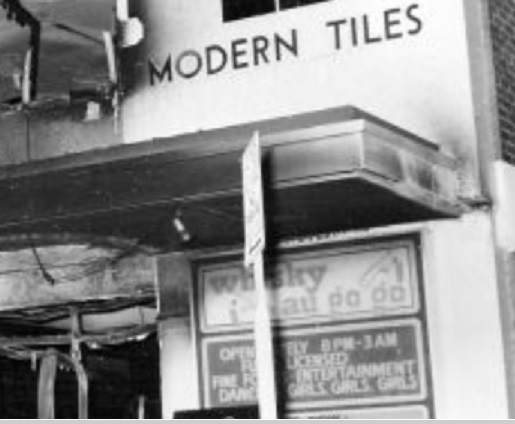 That's why the Whiskey was open at 2.00am on a Thursday night in sleepy Brisbane in the 1970's.
And that's why it got burned down.
Truth is always stranger than fiction.
This one is stranger again.
Queensland's biggest mass murderer was a top cop.
He turned out to be serial killer too.
Anthony Joseph Murphy was his name.
His friends called him Tony.
His son was the prop in my footy team.
Isn't it a funny little world?
I wonder who owned Modern Tiles?