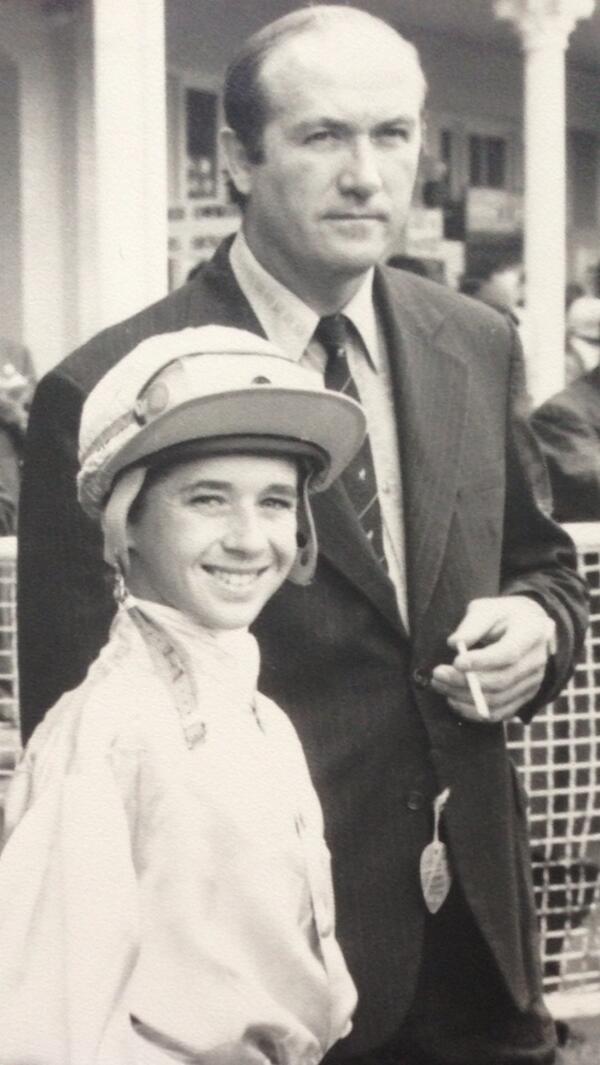 In my opinion Dr Geoff Chapman is one of the greatest horse racing trainers Australia has ever known. He is also one of the most knowledgeable people I have ever met, and a great bloke too. It's just a shame that he can't kick goals or play cards.
Arch
You have suggested, that only Civil proof is required to charge Van Dyke.
(For the record, I have never met him, nor do I have any association with he or his family)
I recall that at an inquiry that I was involved in with the AJC, the eminent lawyer and Rugby league aficionado Jim Comans made the legal point that because a persons livelihood was involved (in this case, the occupation of training), the level of proof needs to be to the criminal standard, i.e. beyond all reasonable doubt (usually as adjudged by a jury of your peers.)
I would suggest that many of these Stewards penalties are in effect, contained in this category.
I would think, our old friend, Lord Denning, would state categorically, that most Stewards enquiries are a gross denial of natural justice, where your accuser is also your Judge and Jury.
They also attempt a fair bit of entrapment, but are often not clever enough to pull it off.
The only Rule they (the Stewards) have in their favour, is that if you agree to being a Licensed Person, you agree to abide by THEIR RULES.
As they say in the classics, THAT'S RACING, which is one of the major reasons I quit training.
As an aside, Altrenogest, is NOT an anabolic.
In fact it is just the opposite, in that it actually inhibits Testosterone production.
The only positives that have come out of Altrenogest use have come from impurities found in the drug samples (of anabolics such as Nandrolone) – so be sure you source your product from a reliable chemist!
It is not administered by injection but orally, and it takes about 4-6 hours to appear in urine and blood. So there would not be much point in giving it in the float.
Similarly its effects are not immediate. They take at least 2-3 days to have any effect on horses, NONE of which are performance enhancing. This is why it is legal in NSW (in mares). It can quieten colts and geldings, but is this performance enhancing, considering that it also diminishes Testosterone production?
You also stated that LARGE amounts of Altrenogest were found in the horse.
As far as I know, they have not quantified the amount of A/G in the urine or the blood, as it definitely does not appear on the analysts report.
If a large amount of A/G appeared in the horse – and IF it had been quantified) – it would have had to have been administered over an extended period if time, i.e. daily for a couple of weeks.
Do you not think someone would have noticed this occurring in the stables, since it is given by mouth or in the feed?
Also, no one has queried the actual procuring of the urine specimen from Alligator Blood.
Similarly there is no mention of the analysis of the blood, which should have been taken from the horse.
If the two match (blood and urine), then there would be no doubt that this was this horses urine.
My bet is that they forgot to take blood, because the horse was late to the races.
However, why couldn't it have been taken AFTER the races?
In the good old days – it would never happen now (???) – sometimes the swabbing attendant would take urine after the first race, and use that sample for the rest of the day for ALL the horses coming through, to save all the messing around throughout the day when he could instead be out having a drink or a bet.
Some of these dehydrated horses are slow to urinate, so who wants to hang around? Particularly after the last race when everyone is keen to get home!
Also, they get the strapper to sign the docket to verify the sample came from their horse. Most of them are too busy attending to the horse, and wouldn't have a clue where the sample came from, so they just sign.
Possibilities ??
I once proved to the AJC that the Pre race swabbing Steward was the bloke injecting the horses (favourites ) with Timolol, while taking their blood pre race.
Turned out he was a desperate punter, in league with a couple of well known Rails bookmakers.
He also worked in the AJC Testing Laboratory!
That was what the journo's described at the time as the "24 hour virus"- ask Max Presnell, he would remember.
Don't think that set a cat amongst the pigeons.
Naturally, the only poor bastard penalised was the Swabbing steward, when he lost his job.
All in all, you can see that the Alligator Blood case is not a slam dunk for the Stewards.
I could go on but you will do a Rip Van Winkle .
Best etc.,
GAC.