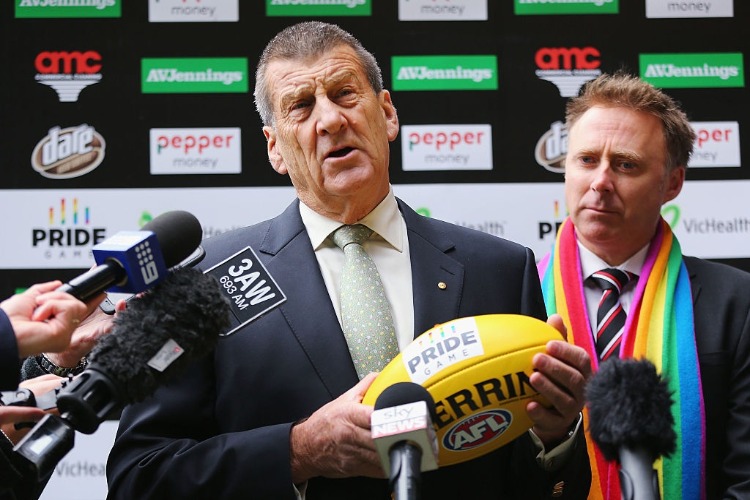 Jeff Kennett was the founding Chairman of Beyond Blue, the organisation that receives about $40 million a year in State and Federal Government funding for suicide prevention programs.
There were 128 recorded cases of suicide over the past ten years that were directly related to problem gambling.
Approximately 30 000 people in Victoria alone identify as problem gamblers. For 80% of them an addiction to poker machines is their problem.
Jeff Kennett is also the President of the Hawthorn Football Club.
The club owns 165 poker machines that reaped a $24.5 million profit last financial year, which has provoked an outcry from members and former star players concerned about the misery and damage the losses wreak.
The former Beyond Blue chairman says there will be no arguments and no discussion; the pokies are staying.
He would, because he owns the company that services them.
Hypocrisy is what hypocrisy does, and it is spelled K-E-N-N-E-T-T.