Ash Barty is a very special sort of Australian, the type of straight-up, honest, loyal and dependable young woman that you'd cut off your leg for your son or daughter to marry so that you could become her father-in-law.
Barty has always put family before sport, always. Her attachment to her parents, hers siblings and her city have defined her still nascent career as one of Australia's two greatest female tennis players of the 21st century (Sam Stosur being the other). and Ash regularly talks openly and at length about her love for her nieces, and has been photographed carrying her sister's children on tennis courts all over the world.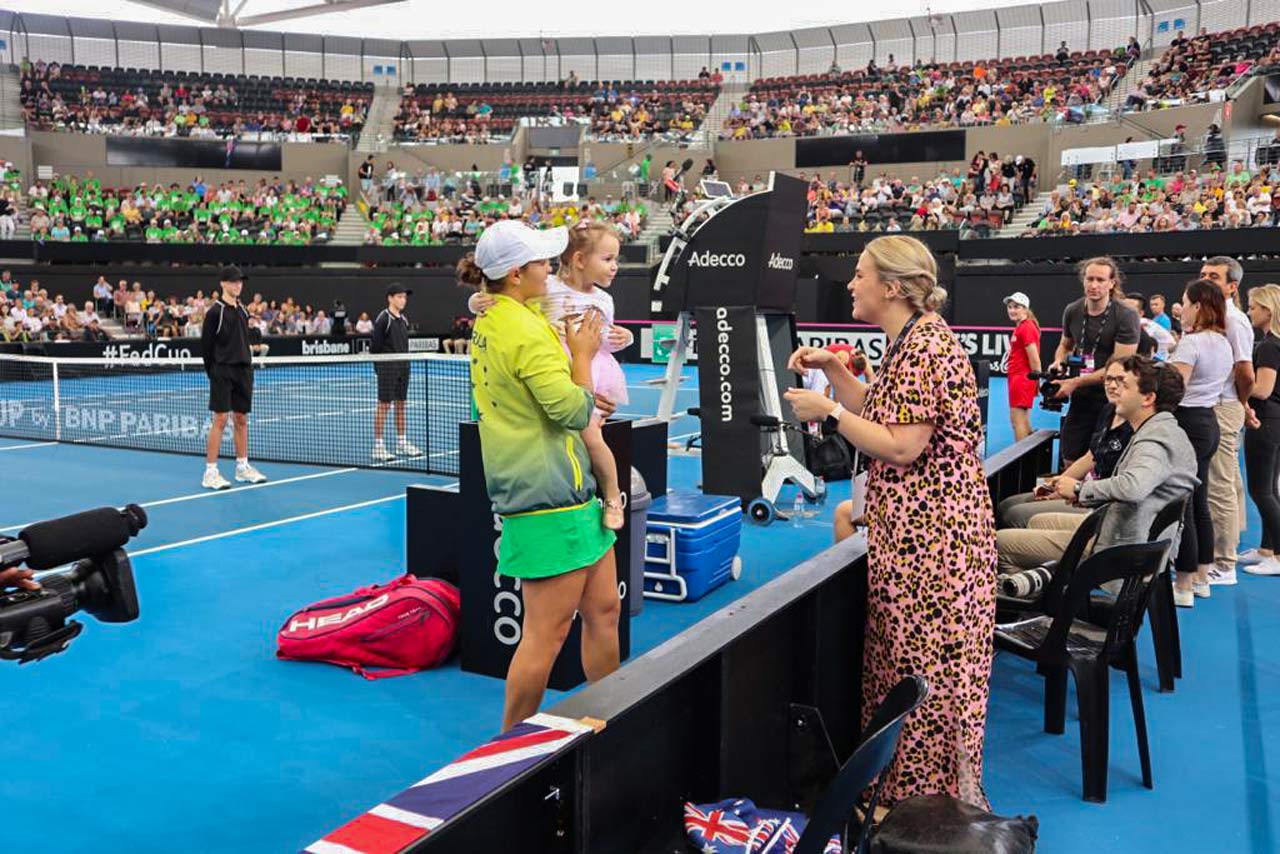 So what the hell do all these critics think they are doing by having a go at our Young Australian of the Year for taking her youngest niece to a press conference after she was knocked out of the Aussie Open?
It says a whole lot more about them than it does about Ash Barty, or maybe not. For Ash tennis is just a game, whereas family and kids are life. I share her views, and admire her greatly for expressing and living them.
Hugh Bowman famously pronounced after Winx's final win that " … to ride such an amazing horse is a great feeling and I feel the emotion. But at the end of the day she's just a horse".
Tennis is just tennis too.
And Ash Barty is simply a legend.